According to Wikipedia the concept of  BIM  (Building Information modelling) originated in the year 1970 but only became a commonized term in the early 2000s.
There are many misconceptions about what BIM is, its purpose in the construction industry and where it leaves Quantity surveyors
Quantity surveyors are one of those major professionals that use BIM in the construction industry.
In this article, we go straight to knowing what Bim is exactly, then we look into its correlation pertaining to quantity surveyors and the construction industry at large.
Why do Quantity surveyors use BIM?
In the Construction world, the transition of many Construction practices evolved, Many traditional practices got replaced with better methods.
This Technological advancement allowed for the ease of many construction practices, especially for Architects.
Using BIM, a change made by one party is instantly reflected in every professional's database which allows for optimal collaboration and easy workflow
Unlike other programs like CAD softwares which is self-based, BIM is integrated to co-host more than one professional at the same time effectively.
BIM automatically generates scheduling and logistics which reduces errors, makes cost predictions more accurate, and gets projects done faster.
The most complex and large-scale projects are BIM oriented, professionals in the construction industry work hand in hand together using this BIM software (s)
This BIM technology goes beyond 3D (height, width, and depth) and includes 4D (time), 5D (cost), and also 6D (as-built operation)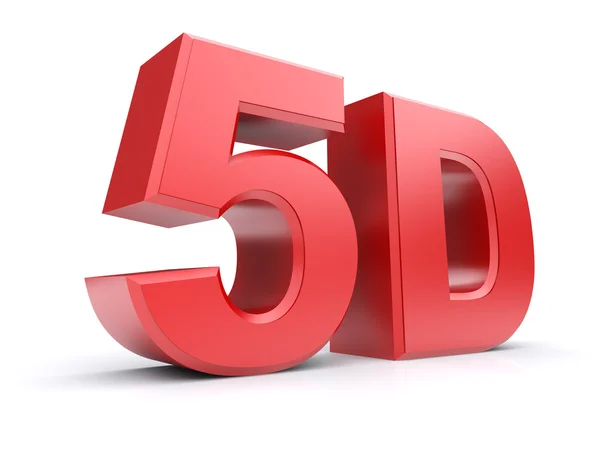 Quantity surveyors use the 5d data (cost information) generated by BIM to carry out financial analysis and present the required estimate to execute the project
They use cost information gotten from the BIM database to ensure everything works within the client's budget while obtaining the required project quality.
BIM is used to design and document building and infrastructure designs. Every detail of a building is modelled in BIM.
The model can be used for analysis to explore design options and to create visualizations that help stakeholders understand what the building will look like before it's built.
The model is then used to generate the design documentation for construction.
The integration and effective communication that BIM provides between all professionals make it more predominant and reliable than CAD softwares.
Does BIM help save costs more than the Quantity surveyor?
One can make huge cost savings utilizing BIM software, BIM helps to correct all the mistakes that would have happened physically 
However, this is not a threat to the Quantity surveying profession but an advantage rather
Quantity surveyors have proper knowledge on how to minimize cost and still maintain value using BIM softwares
Aside from the knowledge, Quantity Surveyors are the only professionals that can make those cost-saving made digitally using these BIM softwares come to reality 
This has helped to save cost and enhance value in many construction projects
Now, back to the question, Does BIM help save costs more than a Quantity Surveyor?
The answer is No, BIM helps save cost on behalf of the quantity surveyor and not more than the quantity surveyor
As it is the quantity surveyor that spearheads these BIM cost-related softwares 
Impact of BIM on Quantity surveyors?
Technology has not come to replace quantity surveyors but to enhance their dominance rather
Many believe that the Quantity surveying profession is under threat and likely to be replaced with software packages in the near future.
little did they understand that the emergence of this softwares has cemented the essence of a quantity surveyor more than ever before
BIM softwares complements the profession rather than replaces it
"Quantity Surveyors are the most qualified professionals in the construction industry in terms of Cost planning and interpretation, So with BIM softwares now in place, Quantity surveyors would be needed in any construction design team more than ever before for key interpretation and proper actualization to reality" 
Quantity Surveyors have higher efficiency and effectiveness in the construction industry, especially with the impact of these BIM softwares 
Top BIM Softwares Quantity surveyors should know
As BIM technology continues to thrive as a vital sector in the construction world, a good number of BIM Construction software companies in our world today produced many good BIM softwares.
Some of the Top mostly used BIM software involving quantity surveyors include
All these above-mentioned softwares are BIM technology softwares developed by the best Construction softwares companies in the world.
Is quantity surveying future-proof?
Quantity surveying is Highly Future proof and well fit for the future
In terms of job opportunities, As long as there's construction in the future, there will always be a place for Quantity Surveyors 
Technology has already and will continue to play a huge role in the development of  the Quantity Surveying profession
Advancements in Building Information Modelling (BIM) and measurement software have already altered the services and roles undertaken by the traditional Quantity Surveyor.
Quantity Surveyors today cannot be universally attached to one definition, As a result of their expanded role and the multitude of services offered
They are labelled and recognized with different alternative titles such as Cost Consultants, Cost Engineers, Commercial Managers, project managers, cost managers, etc. 
With regards to the fact that the construction markets are now demanding Quantity surveyors who are more generalized and well knowledgeable than the ordinary traditional Quantity surveyor
The future of construction depends on the value and quality of construction work, and Quantity surveyors specialize majorly in that
Core skills of cost management and cost engineering will always remain and be embedded with Quantity Surveyors no matter what the future holds
Conclusion
in this article, we got a brief introduction to the world of Building Information Modelling (BIM), its purpose and uses, next we looked into the impact of BIM softwares on quantity surveyors, how quantity surveyors make use of the BIM softwares in the construction industry at large.
We highlighted if Bim helps save cost more than a quantity surveyor, we further looked into major quantity surveying BIM softwares to get familiar with, and finally concluded with the Question of If quantity surveying is future-proofed.